I attempted to go to work today but ended up leaving at noon and spending the rest of the day on the couch with Netflix streaming. I pulled out one of my handy-dandy art nouveau books to copy something out of as my imagination was shot.
I chose this drawing by Louis John Rhead: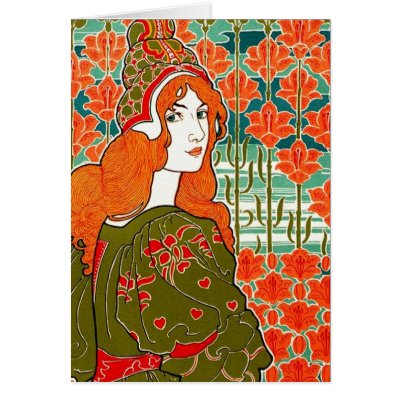 Well, in my (in)capable hands it looks like Art Nouveau meets Disney. It's decent for a sick person, anyway.
Incidentally, my couch time afforded me the chance to watch Clueless for the first time, catch up on my rewatching of previous Doctor Who seasons and all three installments of a lovely mini series called To The Ends of the Earth (Which in the interest of full disclosure, I watched not for my interest in Victorian-era British Naval drama but because Benedict Cumberbatch was in it.)